When it comes to mirrorless camera, Samsung is a brand you can count on. Especially with their Samsung NX1, a powerful behemoth of a flagship camera. NX1 boasts 4K video capabilities and DSLR-like photo quality. When Samsung put all of that features and technology into a smaller neat little package, jaws collectively drop. Samsung's NX500 has everything you want in the NX1 inside a sexier and much more portable shell. Learn more about it with our Samsung NX500 review below.
Display
Colors are vibrant, contrast is just right and color gradients in the sky are even visible. The NX500 has ISO values ranging from 100 all the way to 25,600. While the latter is still a grainy mess, it's a nice option to have. With that said you can go as high as ISO 4000 and still produce good, usable photos. Having the option to focus using the LED display is a good feature, especially if you're after some bokeh drama.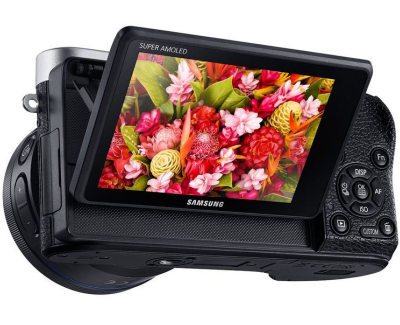 One of the things Samsung is really proud about is its NX Autofocus System III, which uses 205 phase (153 cross type) and 209 contrast detection autofocus points in order to quickly acquire focus. This practically covers the whole frame, giving you pinpoint accuracy in focusing and framing your shots.
Build
One thing you'll miss from the NX1 that the NX500 doesn't have is weather sealing. It's not like you want to get your camera wet, but it is nice to have the peace of mind that weather sealing gives. The NX500 is built to look like a classic rangefinder, a common stylistic approach in digital cameras nowadays. Its ergonomics are great. The body with the front grip fits snugly in your hand, and the thumb rest at the back is something that's sorely lacking in other cameras.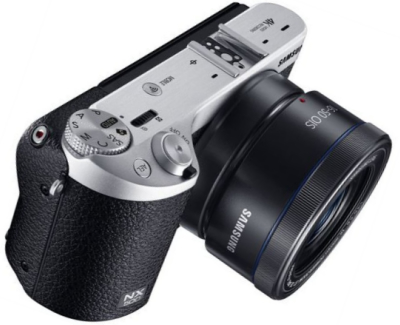 The shutter button is strategically placed in a slanted orientation, making it much easier and comfortable to press. The i-Function isn't very user-friendly, though, especially if you want to use the camera right off the bat without reading up on any literature on it. Once you get the hang of using the iFn button however, shooting becomes a breeze.
Features
The kit lens that the NX500 comes with is a decent performer. The 16-50mm f/3.5-5.6 Power Zoom OIS lens does plenty of work. It's versatile and the effective focal range of 24.6-77mm is perfect for daily use. The blazing fast tracking and autofocus speed combined with the NX500's continuous shooting rate of 9fps and shutter speeds going as high as 1/6000s make the camera ideal for sports and action shots.
The lens is outfitted with an iFn button and zooming controls. You can still manually zoom with the lens barrel, but the ergonomics of doing so is a little off. Being electronic, however, zooming can get noticeably slow enough for you to miss some shots. Owing to its large APS-C sensor, the NX500 produces high quality images. The 28.2-megapixel sensor coupled with the fast DRIMe Vs image processor works like a charm in giving you the crisp images you need.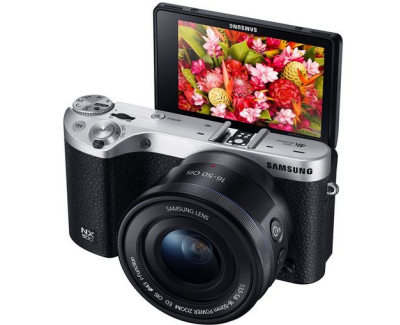 The Samsung NX500 has the capability to shoot 4K, Ultra HD, and full HD video. One big caveat here, however, is that 4K is achieved by cropping the middle 60 percent of the image (which is not the same as in the NX1). There's no live view of this cropping, so you're practically going in blind. For some reason the NX500 doesn't have a dedicated movie shooting dial. To view the 4K crop, you have to go through some hoops, which can get tiresome if you're primarily a video shooter.
Verdict
Although similar to the NX1 in a couple of things, Samsung NX500 has many concessions from the flagship camera. The biggest advantage of NX500 is that you'll still getting all the impeccable sensor, processing engine and shooting power at a third of the price of the NX1. This Samsung NX500 review shows that this camera is highly recommended for those who are looking for a new camera.