The Sony a6000 is a bit large camera, but that also makes it the easiest to grip. The wider body allows it to have its dials and controls further spread apart, and it does feel like the individual dial and knobs are substantially larger than the others too. There's also plenty of allowance for custom function buttons, and it's nice to see that the mode dial and the main control dials are now separated instead of being layered upon each other like in the NEX-6.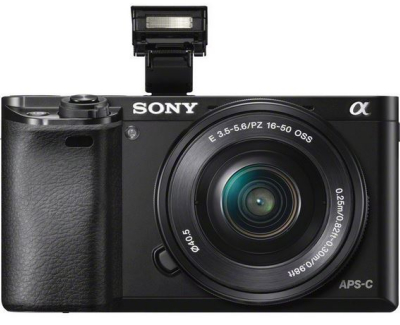 Design
Overall, the camera feels extremely solidly built, and while it certainly isn't pocket-sized, it should fit handily into a small bag or carrying pouch. One of the bigger changes in the Sony a6000 that existing NEX users may notice is that the menu system is now the same as that found on the rest of the Alpha series; Sony finally making the decision to unify the user experience across both product lines. This is good news, as the Alpha menu is actually straighter forward to operate.
Features
Users will essentially save on one level of menu diving and can get access to all settings without having to pull out to the main menu each time you want to go into a different category. While the a6000 doesn't have touch capabilities, it has a built-in Electronic Viewfinder (EVF), and that's certainly useful in situations where bright light makes it hard to view the LCD. One thing we have found though, is that the eye sensor can be a little overly sensitive, switching to the EVF if your fingers get too close when operating the camera.
One thing to note is that while the a6000 has your usual USB and micro-HDMI ports (found on the left), it doesn't have a microphone port, so those looking to add video recording capabilities will be left with hotshoe mounted options only. You may also be interested to learn that the LCD has a 16:9 ratio, which is great for video, but leaves black bars on both sides when shooting stills in 3:2.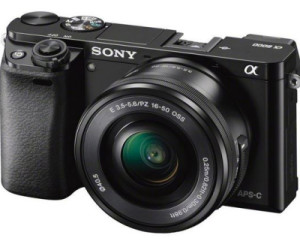 To sum it up
Sony A6000 offer professional-quality images in consumer-friendly package, with good auto white balance and sharpness overall. It is also quick, responsive camera in terms of auto-focusing speed, and response time in between shots. A6000 offers faster burst and a built-in EVF, which frees up its hotshoe for other accessories. Sony A6000 can also maintain the best detail at higher ISOs, meaning you can capture quality images over a wider range of situations.