Instagram has gone from a poky little app to a true juggernaut of the social media world. With more than 200 million users, including very powerful and influential people all over the world, Instagram has become a terrific place to get noticed. Snapping sub-par pictures and trusting in filters to hide your photographic sins is no longer an option.
To get the most out of Instagram, you need to boost the quality of the images you share. Here are some handy tips for capturing the sort of pictures that score you tons of likes and followers.
1) Don't Take Pictures with The Instagram App
Although it's certainly handy to have a camera button right inside the app itself, taking pictures this way robs you of some of the key features of your camera phone. There's no way to zoom, you have limited control over image cropping, and (for you folks with extra-fancy phones) it doesn't do slow motion video.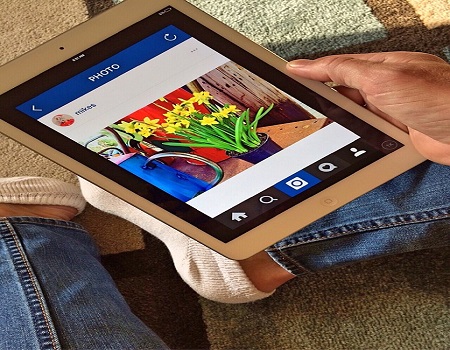 The bottom line is simply that the Instagram software is far less capable than the software included in your phone's camera app. Use the native app to take your pictures and then import them into Instagram.
2) Steadiness Is Vital
Once you've said goodbye to the Instagram camera, you can take some smart general steps to improve the quality of the pictures you take with your phone. First and foremost, you need to get used to acting as your own tripod. Whenever possible, stabilize your phone by anchoring yourself to some steady point. A tree, a table, a friend's shoulder – use whatever lends itself to your photographic needs.
Stability becomes especially important when you're taking pictures at night or in other low-light conditions. The reduced amount of available light slows down your shutter speed and renders your pictures more vulnerable to motion blur. This will create cool photos that are sure to get plenty of views on Instagram.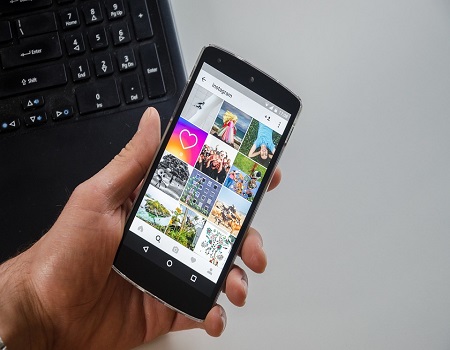 3) Compose With The Instagram Square In Mind
Though it presents a distinct limitation to your artistic options, Instagram has held fast to its retro commitment to perfectly square images. If you've been on the app since its early days, you know that this is intended to evoke the casual appeal of old Polaroid snapshots. Though every modern camera (definitely including your smartphone) captures rectangular images, you need to be thinking about squares when you're taking Instagram photos. Whenever you're photographing an object that doesn't fit neatly into a square mold (e.g. drinks, books, etc.), take the time to consider what else you're going to have to include around your photographic subject.
Note that thanks to Instagram's huge popularity, there are some cameras and smartphones that include software expressly designed for capturing square photos. iPhones with iOS 7, for example, can be switched to a square frame by swiping right after you open the native Camera app.
4) Pay Attention To Focus
Hopefully, you're already aware that your phone can adjust its focus to take photos with maximum clarity. In order to use this function effectively, tap the display screen when your camera app is running. This instructs your phone to adjust its automatic settings (chiefly focus and exposure) to best capture the point you tap on. When you do this on an iPhone, you'll see a yellow square appear to indicate the point of focus. Most Android camera apps function the same way; the specific graphics used might vary a little.
With an iPhone, you can also lock in focus and exposure settings. Do this by tapping and holding your target area. After a short time, the words "AE/EF Lock" will appear at the bottom of your screen. Lock procedures will vary across other models of phone.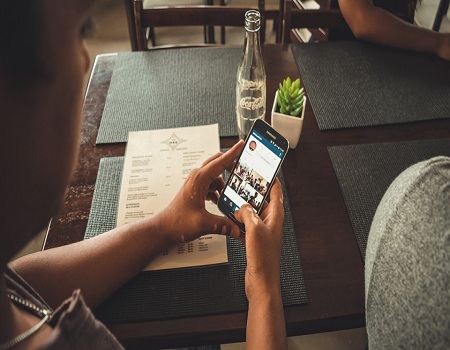 5) Edit Like A Pro
Instagram has a lot of filters. Are they the end-all of photo editing? Not by a long shot. Take a little time to poke around the app store and you'll find a host of great editing apps that can go light years past what Instagram alone is capable of. Here are three of my favorites:
This is a free app for iOS and Android. It's popular with many arty picture-takers, and there are some excellent reasons. VSCO Cam includes integrated advanced picture-taking capabilities and a huge range of different filter options. The app also has an integrated social network for gathering inspiration.
This iOS app costs $1.99, and it's worth every penny in my opinion. Beyond using tons of great filters, Camera+ also allows you to adjust exposure, straighten, play with focus, and clarify your photos.
You can get this handy collage/framing app on iOS or Android for just 99 cents. This is a handy tool to have at your disposal when you want to assemble multiple pics into a glowing tribute of a special occasion.
============================================================
Author Bio:
This article is written by Robbie Kohli of www.deepfocus.in. A team of Digital Marketers in Delhi, that provides website design, online marketing, email marketing and other online services.
============================================================