Photographers from all around the world, be it a professional or amateur has trusted Canon for quite a long time. Regardless of new brand persuasion, majority of the photographers will acknowledge that Canon has a reputation for crafting cameras that offers cutting-edge technology in sturdy bodies, capable of capturing industry-leading image quality. Below are 10 cameras that might help you pick your best canon camera.
10 Best Canon Cameras
Canon EOS-1D C. The Canon EOS-1D C's versatility means that it's both a portable camera that delivers high-quality movie capture for filmmakers, and a means for professional photographers to sample high-end film production.
Canon EOS-1D C Review
Precision-engineered for professional filmographers, the Canon EOS-1D C shares many of the specifications enjoyed by the Canon EOS1D X such as the 18.1-megapixel full-frame CMOS sensor but adds video recording at a cinematic 4k (4096 x 2160 pixels) as well as Full HD resolution (1920 x 1080 pixels). It makes this DSLR an ideal choice for those working in motion picture and television production.
What's more, users can vary the capture rate from 24p to 60p for fast-moving or slow-motion scenes and can enjoy complete control over exposure, audio capture and compression. The enviable native sensitivity extends from ISO 100 to 25600 for movies and ISO 51200 for stills, expanding to ISO 204800 making high-quality handheld night shooting a realistic possibility. Most impressive here perhaps, is the built-in Canon Log Gamma that captures footage with rich graduation expression that is synonymous with industry-standard cinematography, maximizing both highlight and shadow detail retention. As the professionally-tailored 1D C matches the majority of the 1D X's high-end feature arsenal, it isn't surprising that the two cameras' weights are nearly identical, with the former weighing in at 1355g.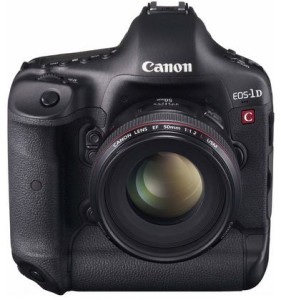 Canon EOS 5DS. This is a camera for professionals who crave detail, with a 50.6MP full frame sensor and high-end specs. For most, this number of megapixels promised by this model will be surplus to requirements, however, for professional users who want to capture images in intricate detail it's one of the most exciting options offered by Canon.
Canon EOS 5DS Review
The Canon EOS 5DS made waves when it was announced because of its massive 50.6MP full frame sensor. At the time of writing, this is the highest resolution sensor ever included in a camera of this type, beating the Nikon D810's 36.3MP sensor and more than doubling the Canon EOS 5D Mark III's 22MP.
The extra pixels will allow photographers to crop into their frames much further, while retaining the finest level of detail. It will mean buying larger memory cards and hard drives though to store the larger file sizes. This new model doesn't replace the 5D Mark III, but it does share the same exterior, with some new technology housed inside. As well as the 50.6MP sensor, it also contains dual DIGIC 6 processors and a 61-point AF system with 41 cross-type points for accurate focusing.
Other highlights include a high-grade magnesium alloy, weather-resistant body, and ISO 100-6400 sensitivity. You may notice that this ISO is lower than the 5D Mark III (that model goes up to ISO 12,800), making the Mark III a better option for low light. The 5DS also has no headphone socket, opting for a USB 3.0 port instead, making the Mark III better for videographers. The 5DS is not cheap. However, the price is not out of reach for professionals wanting the best quality, especially when compared to the expense of a medium format model.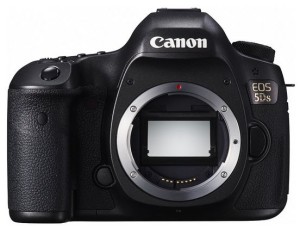 Canon 5DS R. Sister to the 5DS, the R version is distinguished by its low pass cancellation filter. If you consider sharpness and a high level of detail to be of utmost priority in your photography, this 50.6MP camera caters to your needs with the most current technology – but it comes at a price.
Canon EOS 5DS R Review
Announced at the same time as the 5DS, the Canon EOS 5DS R is identical to its sister camera, except for one major difference: it contains a low pass cancellation filter. Low pass filters are placed in cameras to eliminate the effects of moiré, a wavy pattern that often appears when the photograph shows repetitive details. Many manufacturers are removing them in certain models, though, to produce a sharper shot. Canon has chosen to keep it, but instead include a second low pass filter to cancel out the effect of the first one, giving an overall sharper result.
It's something that can help capture landscapes, architecture, fashion and more with the kind of sharpness a pro photographer craves. As well as the same DIGIC 6 processor and 50.6MP sensor as the 5DS, other highlights of both models include a customizable screen and two crop mode options: 1.6x (19MP) or 1.3x (30MP). This could help you save on storage if you don't need to use the full 50.6MP for that particular shoot.
EOS Intelligent Tracking and Recognition AF (iTR) will track both faces and color, and there's a 150k pixel RGB+IR metering sensor with Flicker Detection for accurate exposures under varying light conditions. There's also a mirror vibration control system that uses cams to drive the mirror up and down, ensuring the shutter moves smoothly and quietly.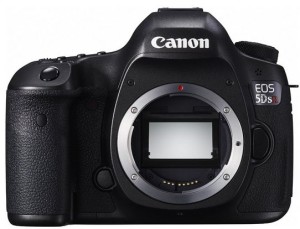 Canon EOS 1200D. If you are just getting started in photography, this is the line-up's most beginner-friendly camera. A fantastic starter camera for those just taking their first steps in digital SLR photography – with a price tag to match. Keeps things simple and easy to use, it is user-friendly while still producing high quality shots.
Canon EOS 1200D Review
The Canon EOS 1200D is aimed squarely at the beginner. It's functional and well-built, but lacks some of the more elegant styling credentials that you'd expect to find on more advanced models. It is constructed from a combination of carbon fiber and glass fiber-reinforced polycarbonate resin and there's also no second LCD screen on the upper plate, which makes this very much a stripped back model aimed at those only just starting out.
Alongside its simple menu system and few buttons, the camera's ergonomics are actually very good. It fits well in the hand and the shutter button sits just where you need it. The nine AF points are illuminated in the viewfinder (which offers 95% coverage) and the camera's phase detection autofocus is fast. The APS-C CMOS sensor boasts 18 megapixels and the images are pleasingly smooth, with reliable color reproduction and well-controlled noise. In fact, even with the camera's high-ISO noise reduction disabled (one of several options on offer), the images produced at ISO 6400 are perfectly useable. Other useful features include Scene Intelligent Auto mode that will automatically select the best settings for the scene, creative filters and 1080p video shooting. Best of all is the Canon EOS Companion app that uses interactive features to help you learn about the 1200D and get the most out of its features and functions.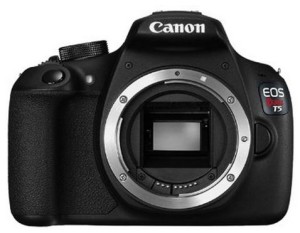 Canon EOS-1D X. Dubbed as the first of the next generation of elite shooters, Canon EOS-1D X is an equally viable option for semi-professionals moving up the DSLR ladder or for those upgrading from older shooters in the professional range, such as the brand's stalwart camera, the 5D.
Canon EOS-1D X Review
Strictly targeting professional photographers, this 1 series camera combines speed with image quality in order to deliver a stronger shooting performance than ever witnessed before. The Canon EOS-1D X teams a full frame 18.1MP sensor with the Dual DIGIC 5+ processor that hands the users greater flexibility over depth of field and produces pictures that exhibit rich, crisp details even when printed as large as A2.
Sports, action and wildlife pros will rejoice at its shooting speed of 12fps, or 14fps in High Speed mode with mirror lock up, which can run to a maximum of 180 large JPEGs or 38 RAW fi les, and at ISO 32000 low-light enthusiasts can power out a phenomenal 10fps. Add to that a native gamut of ISO 100-51200 that can then be extended to a colossal ISO 204800, and the 1D X looks set to succeed in a very competitive market place. Amassing a muscle-straining bulk of 1340g, the 1D X is not for the faint of heart.
Combine this with its large price tag and the camera falls perfectly in line with its target demographic. There's no question that it is a heavy (and expensive) piece of kit, but it absolutely feels as well-made as it looks, with vertical and horizontal grips on offer for easier handling. On the rear sits a larger than average 3.2" LCD outputting a relatively high resolution of 1,040k dots. A self-cleaning sensor unit resides inside the camera, ridding the full-frame sensor of dirt and build up. There's no question that it's a solid piece of kit, but it feels as well-made as it looks, with vertical and horizontal grips on offer for easier handling.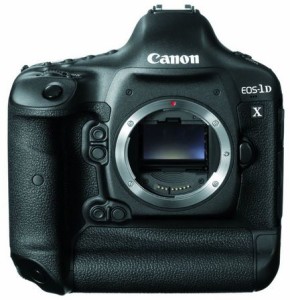 Canon EOS 760D. A step up from the 750D's design, the 760D encourages more advanced use. A solid option for enthusiasts who are looking to stride ahead with their skills, or for semi-pros looking for a secondary body. Useful design additions on top of great features will get you capturing more advanced images.
Canon EOS 760D Review
The Canon EOS 760D was announced at the same time as the 750D, and they are very similar indeed. While the 750D is targeting those first starting out, the 760D has a more advanced design. It is aimed at those who are already familiar with DSLR controls but want to stick to a camera that's smaller than the likes of the 6D, for instance. It would make the perfect second body for a semi-pro, or for those wanting to push themselves into a more advanced way of shooting.
The basic difference, as we've said, is in the design, with the 760D handling more like the 70D, with a top LCD panel and a control wheel on the back. The top LCD lets you see your settings easily when shooting with the camera low on a tripod, and the control wheel on the back will let you quickly cycle through the available settings. This, combined with the vari-angle LCD touchscreen (also found on the 750D), can make shooting from awkward angles much easier.
There's also an intelligent viewfinder like in the 70D, which superimposes information into it so you can easily see things such as which AF point is selected and an electronic level. There's even a lock on the mode dial that can be very handy to ensure the mode doesn't slip out of place halfway through a shoot. Just like the 750D, this version also features a 24.2MP APS-C sensor, DIGIC 6 image processor and a 19 crosstype AF point system.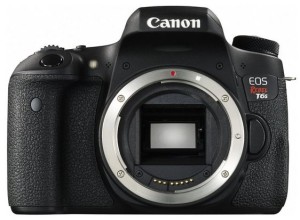 Canon EOS 7D Mark II. Another contender for the best canon camera is the 7D Mark II. It has a new sensor and processing engine, along with advanced metering and AF systems. With such a high-speed autofocus system and fast shooting burst mode, it's sure to be a winner with action enthusiasts. With its impressive high-speed specs, the Mark II is as popular as its predecessor.
Canon EOS 7D Mark II Review
The 7D Mark II is an evolved version of the iconic 7D, which was released in 2009. Although the new model has been completely redesigned, it still delivers the performance of its predecessor, and a whole lot more.
A standout feature is the continuous shooting burst of 10fps in full resolution, thanks in part to a newly designed shutter and mirror drive mechanism. This quick responsiveness is matched by a fast 65-point AF system, which, compared to the old model's 19-point AF, locks on to subjects rapidly and accurately. In terms of connectivity, there are dual card slots for CF and SD cards, as well as built-in GPS and a digital compass for easy location tagging of photos.
One of the camera's main disadvantages, however, is that Wi-Fi still isn't included. For keen videographers, full HD video recording is offered at rates of up to 60fps, ideal for fast moving action footage. Composing shots is also a breeze, thanks to the 100% coverage through the viewfinder, which is active so you can view setting changes through it.
The body looks like the 7D in design, but the new version comes in 90g heavier, and has improved weather resistance and a tough magnesium alloy chassis. Sealed against dust and moisture, it's now the second best in the company's line-up for weatherproofing, and could be a worthy investment for sports and action users.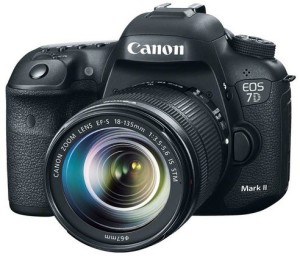 Canon PowerShot G16. The successor of the G15 slightly improves on specs to remain a great point-and-shoot. It's hard to fault the Canon PowerShot G16 – it feels like it's truly built to go the distance, with no loose dials or dodgy buttons in sight. It's a camera that you can start shooting with pretty much straight out of the box and get pleasing results.
Canon PowerShot G16 Review
The G16 has plenty of positives to offer. The most instantly appealing feature is the f1.8-2.8 lens, which improves quite significantly on the f2.8-f4.5 lens that was found on the G12. The 5x optical zoom capability offers a focal length range equivalent to 28-140mm. The camera's dials and buttons are all right on the money for a camera at this price point, with nothing that feels loose or overly cheap. A comprehensive mode dial, traditional exposure compensation dial and well laid-out buttons are the order of the day, resulting in an uncluttered camera that's beautifully simple and pleasurable to use.
The camera's menu system is equally to the point, and you can essentially just pick the G16 up and start shooting without any problem – which is precisely as it should be with a camera at this level. The 12.1MP 1/1.7" Canon CMOS sensor produces excellent results, admirably supported by the much improved lens that Canon has included. Colors are reproduced very well and the high ISO noise reduction (which can't be switched off, only adjusted) in the G16 is capable of controlling both color and luminance noise most impressively.
The close focusing is also a real plus point, allowing you to focus as close as 1cm to your subject. Focusing, incidentally, is fast and reliable, quick to find focus with hunting rarely an issue.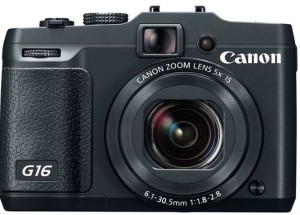 Canon EOS 70D. The Canon EOS 70D is a promising all-rounder, offering all the essentials for those looking to step up a level. An advanced focusing system, as well as all the key features enthusiasts and semi-pros need, come as standard. With its capability to fit to focus accurately and capture the action, the 70D is a well-rounded camera.
Canon EOS 70D Review
An upgrade from the 60D, the Canon EOS 70D offers a range of specs for those looking to step up their photography. It contains a 20.2MP APS-C sensor, which gives you the ability to print in larger sizes and it has a DIGIC 5 processor. This was also Canon's first camera to feature a Dual Pixel CMOS sensor, which allows you to focus faster during Live View and Video modes. Each pixel site in the sensor features two photo diodes that can read light independently when focusing to form phase detection autofocusing, or together to actually capture the image.
The focusing system is made up of 19 AF points, all of which are cross type. Sports fans will love this camera for its 7fps shooting at full resolution to freeze the action, which will give you up to 65 JPEGs or 16 Raw files. Along with low-light shooters, they'll also enjoy the ISO range of 100-12,800 (expandable to ISO 25,600).
Video enthusiasts will also be catered for with Full HD (1080p) movie mode with stereo sound, full manual control and selectable frame rates. In terms of design, it's a fraction smaller than the 60D. There are plenty of external buttons to operate key controls, as well as a responsive touchscreen, and there's a helpful top LCD screen to display settings information. The 3.0" Variangle ClearView II LCS screen allows you to shoot from awkward angles, and packs in 1,040,000 dots for high-resolution playback of your images.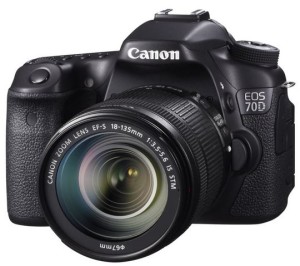 And our pick for the best canon camera is…
Canon EOS 6D. The EOS 6D is an impressive mid-range full frame DSLR that's suitable for a wide range of photographers. It's aimed at the price-conscious consumer who wants pro-level kit and high image quality without it costing them much. Check out our Canon EOS 6D Review.