When it comes to capturing the best shots, right angles is with huge importance. But having to position your tripod on the right angle without moving your position is almost impossible. For this reason, having tilting head for your tripod is really a blessing. Unfortunately, there's not much in the market that caters this need. Recently, though, Edelkrone found a design that can help with this problem and that could even work with your tripod.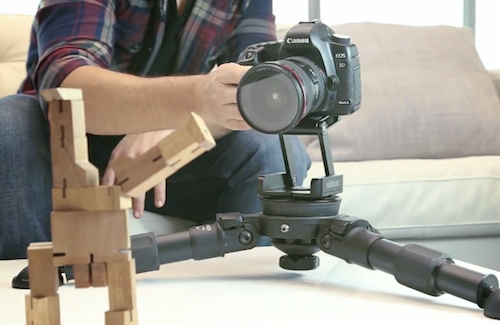 The Flex Tilt Head is a good addition for your present tripod system. For its capacity, this device is safe to carry the weight of mirrorless cameras and small DSLRs. For that, this is really a good backup just in case you'll be facing a situation that needs it.
And there's more. The Edelkrone Flex-Tilt Head weighs less than a pound.  Also, it measures a meager 3.3 x 3.7 x 1.06 inches. For that, carrying it around won't require much effort from your side. Still, this can carry up to 5.5 lbs. of weight without problems.
Mounting duties is carried out by the combination of its 1/4"–20 screw on top and 3/8"–16 screw below. This secures both your camera and the Flex-Tilt Head into your tripod. But if you wanted a shot that would require removal of the tripod in the equation, it can hold your camera on its own long as you made sure the weight distribution and that area is well-leveled.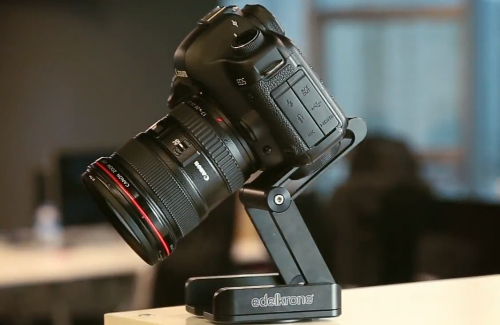 The best part of Flex-Tilt's design really is that it allows you to give your camera freedom through better upwards and outwards movements, making small necessary adjustments better. With this, you actually lessened the limits of an average tripod. It is made from CNC machined aluminum and thermoplastic components that give a pleasing aesthetic appeal and better durability.